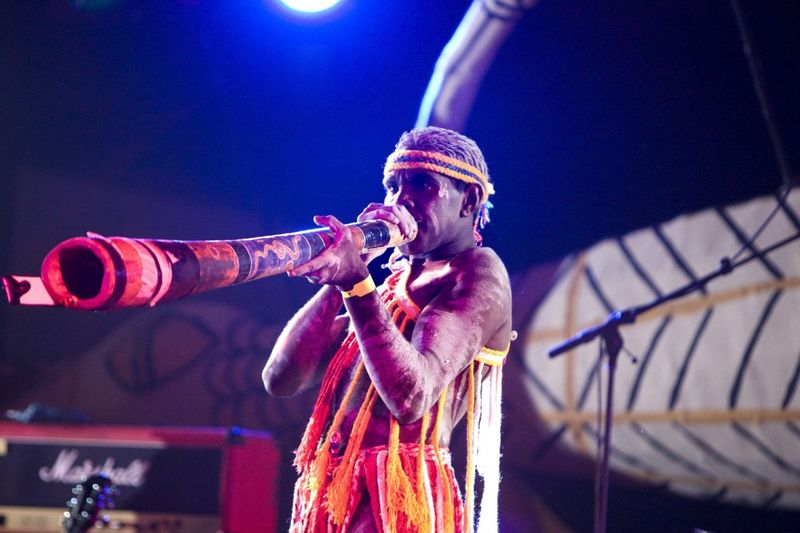 New 'Country is Calling' video series showcases top spots in the Top End for families to connect with Country and Aboriginal cultures.
With the countdown to holidays well and truly on, Tourism NT is encouraging families to connect with Country by visiting the Northern Territory this summer and beyond. The NT's Top End is an epic outdoor classroom for kids - big and small, offering endless opportunities for families to experience sacred landscapes, diverse wildlife and Aboriginal cultures that are up to 65,000 years old.
To help with holiday planning, Tourism NT has launched a digital video series showcasing some of the best family-friendly experiences on Country across the Top End – from sprawling national parks and water holes, to local Aboriginal communities brimming with vibrant arts, culture and festivals.
Titled 'Country is Calling', the video series is hosted by the young stars of 'Barrumbi Kids,' which premieres on NITV today. 'Barrumbi Kids' tells the heart-warming story of two best friends, Tomias (Nick Bonson) and Dahlia (Caitlin Hordern), growing up in a remote NT community, where they spend time fishing, dancing, and exploring this unique and beautiful part of Australia.
The 'Country is Calling' videos highlight various Top End locations featured in 'Barrumbi Kids', with Nick and Caitlin sharing their favourite family-friendly places to be immersed in Country and Aboriginal cultures.
The videos feature Elsey National Park's Bitter Springs thermal pools and cabbage palms; the incredible Cutta Cutta Caves Nature Park; the Aboriginal communities of Beswick and Barunga; the nature and culture-packed town of Katherine (and surrounds); and Nitmiluk National Park's picturesque Leliyn (Edith Falls).
The 'Country is Calling' series is accompanied by a refreshed Darwin Family Activities hub on the northernterritory.com website, which also features tips and guides to help families travel responsibly on Country. To find out more about Katherine and surrounds and the NT's Red Centre, click here and here.
The 'Country is Calling' video series has been created by Ambience Entertainment in partnership with Tourism NT. Ambience Entertainment is also the producer of NITV's series 'Barrumbi Kids'.